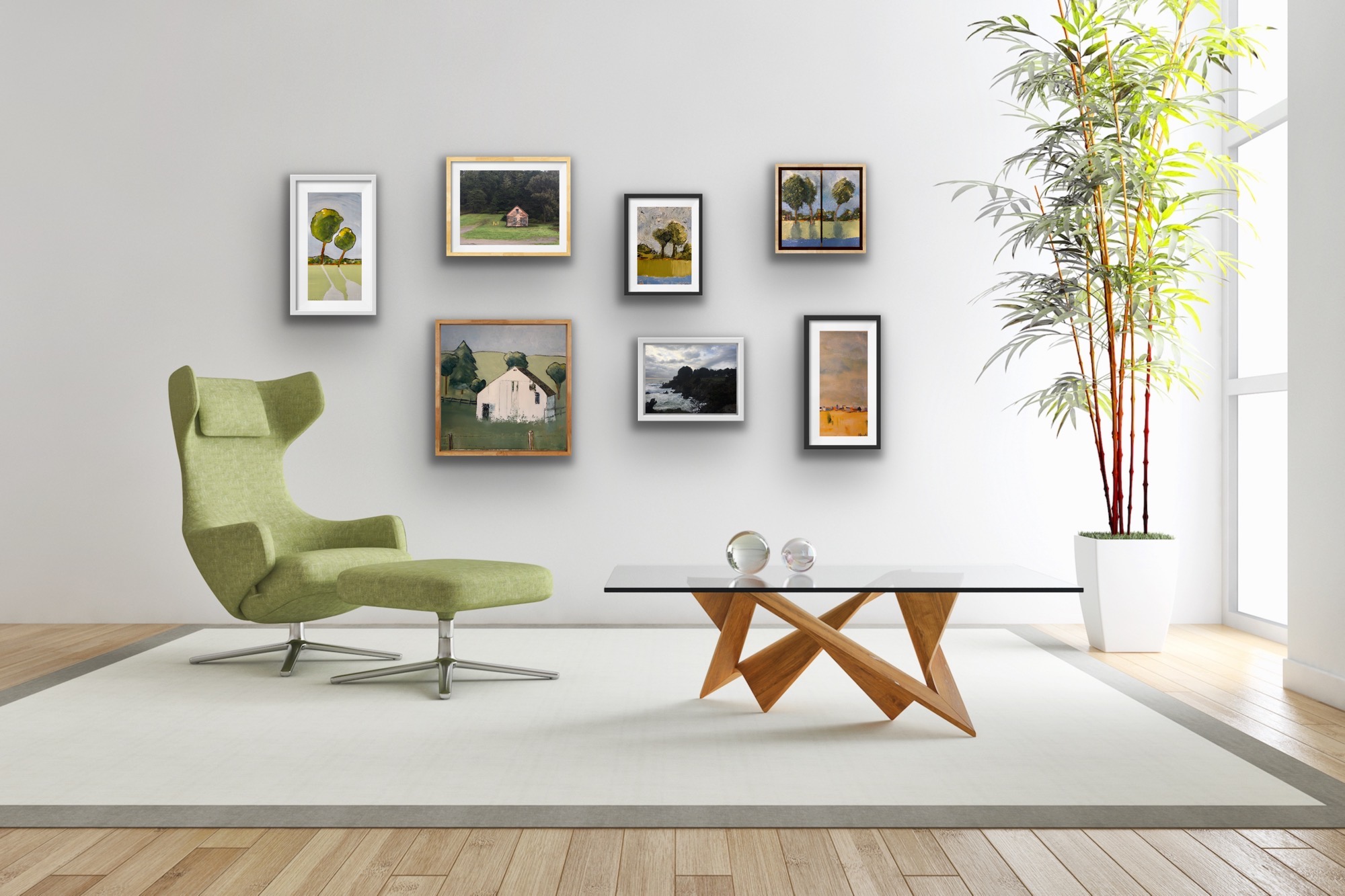 If you're like me, you love art and can't help but collect pieces of it that have special meaning or make your heart do a happy dance! When you find yourself swimming in lots of little pretties, you might consider creating a gallery wall for display.
Gallery walls, also called salon style hanging, can be varied, interesting and allow you to display a lot of art. Feel free to mix styles and mediums for salon style walls. You can have photos, original art, landscapes, graphic work and mix it all! You can mix 2D and 3D art and even go all the way to the ceiling.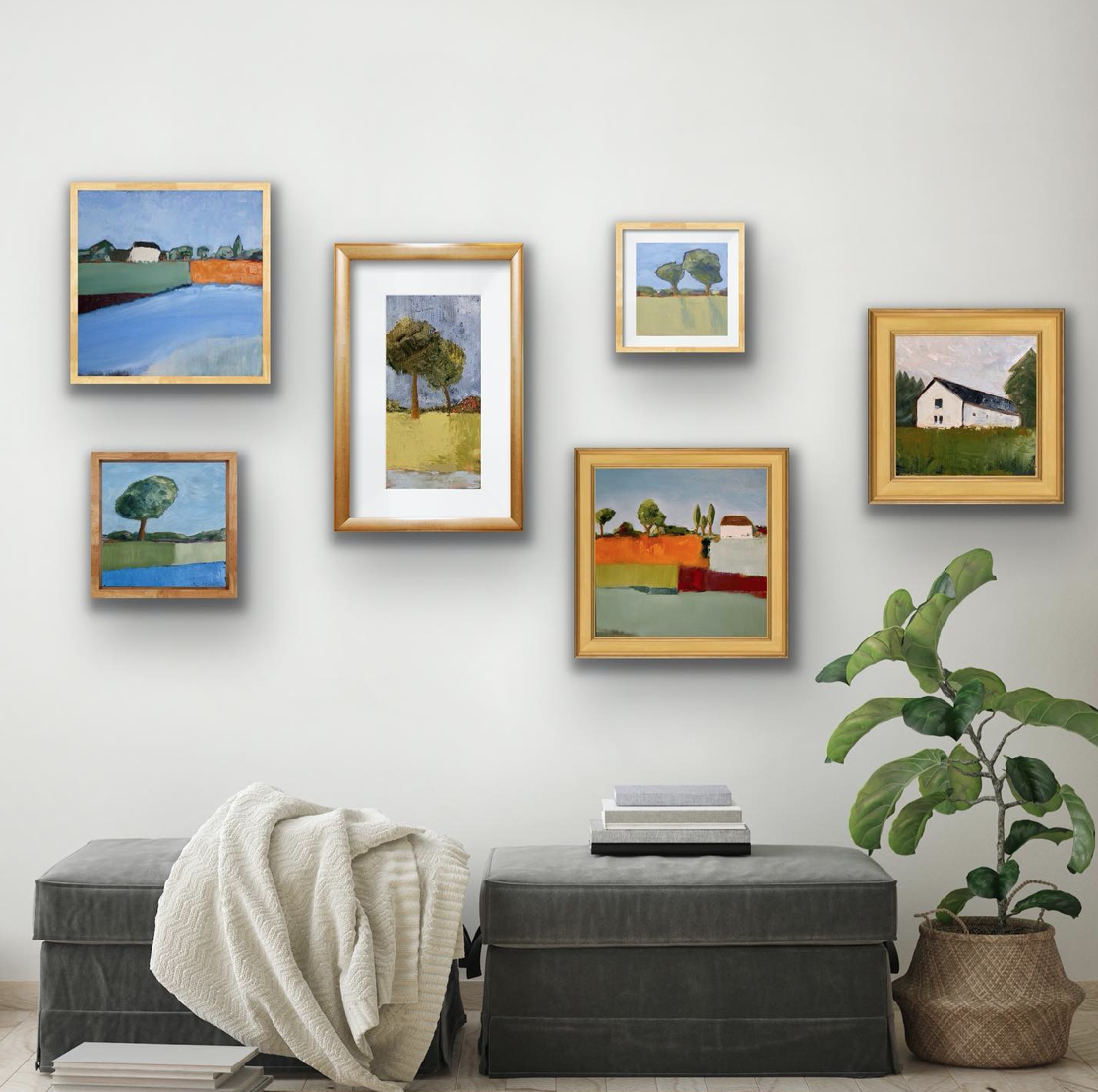 The main guideline for salon style walls is scale, balance and composition. I like to make sure no two paintings hang with their edges exactly aligned and the spacing between pieces is somewhat consistent. That's my style. Also, mix up sizes and shapes. See the wall at the top of the page? You have LOTS of options.
I suggest you lay your selections out on the floor in front of the wall and play with them before hanging. Don't break a sweat, it's only a nail hole, so anything can be undone. Have fun with it. Feel free to show me your photos – tag me on instagram so I can have a look – @michelleandresart – Now, there are no excuses for not picking up "just one more piece of art!"