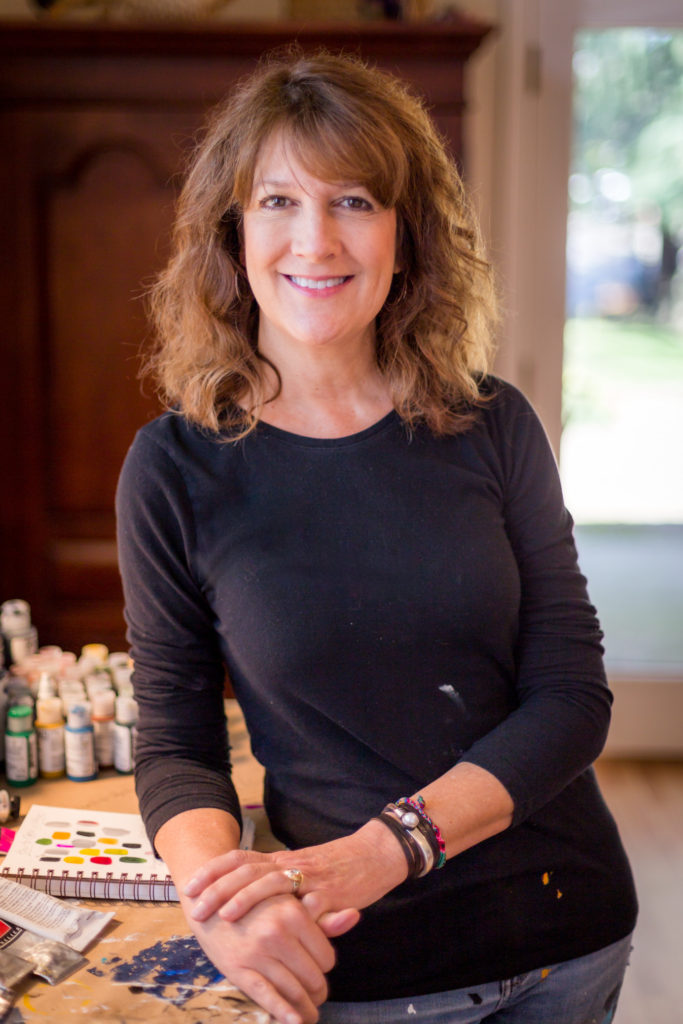 About Michelle Andres

Art has the ability to empower us, comfort us, inspire us and remind us. Non-representational abstract work does not so much tell a story to us; it helps us recall our own stories. It has the ability to reach deep into our psyche and extract specific experiences, feelings and times in our lives. Art speaks to different people in so many different ways – each from their own, unique, personal experiences. I'm honored to have the privilege to witness these stories and tread that sacred ground.
My work, which is largely abstract, draws from my writing. The prose and poetry I produce explore the human experience and our freedom to create who we wish to be in our precious encounter with life. My topics explore our human fabric and tease apart the thread of our common, often imperfect, beliefs and behaviours.
I work with paint, inks, graphite and words. Colour sets the tone of a painting. Once the palette is decided, I focus on exploring line and space through layers of paint and mark making, often building multiple layers into one piece of art. Many works are rich in symbolism. Sometimes, I use resin as part of my finishing process. I usually paint in series of related work and when I share it, it is with the intention of nourishing the viewer and examining the common thread of our humanity.
artist bio-
Michelle Andres' internationally collected work explores our relationships to ourselves, and one another. Her work touches on the resiliency of the human spirit and our often, awkward recovery and acceptance when driven by our foibles. She touches on topics of forgiveness, imperfection, worthiness, interconnectedness and creating joy in the lives we were meant to live.
Studio visits are available by appointment.
Please visit Finding My Artwork, Exhibits or contact the artist to view or purchase available artwork
For availability of a specific piece or commission, please contact the artist or call 916.213.9747