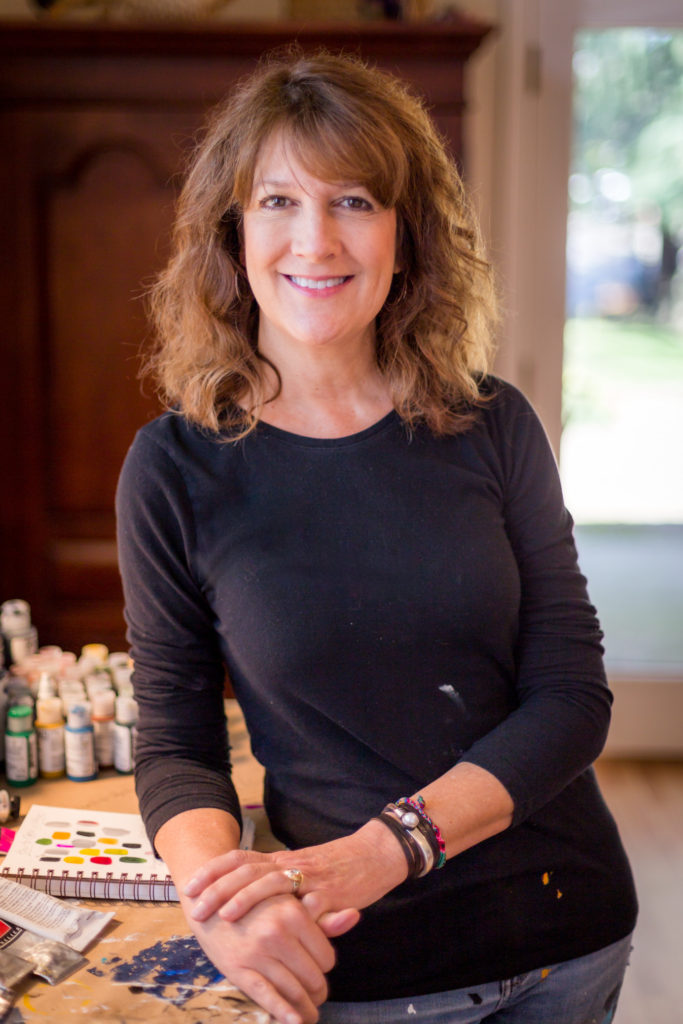 About Michelle Andres

Art has the ability to empower us, comfort us, inspire us and remind us. It offers a quiet, personal space to rest or contemplate. Art speaks to different people in so many different ways – each from their own, unique, personal experiences. I'm honored to have the privilege to witness these stories and tread that sacred ground.
My work, which is largely abstract, draws from my observations and writing. These explorations inform the visual work as I investigate our human landscape. My topics examine the human fabric and tease apart the common threads – traversing my own experiences and, hopefully, stirring the viewer and reminding them of theirs.
I work with paint, inks, graphite and sometimes words. I focus on exploring line and space through layers of paint and mark making, often building multiple layers into one piece of art. Many works are rich in symbolism. Sometimes, I use resin as part of my finishing process. I usually paint in series of related work and when I share it, it is with the intention of nourishing the viewer and providing a space for introspection.
artist bio-
Michelle Andres is an award-winning California painter residing in Northern California. She is a painter, poet and writer whose observations follow threads of the human fabric, informing and creating the foundation of her visual and written work.
Andres selects from her poetry to create vibrant and thought-provoking pieces that prompt the viewer to make connections to common, and highly personal, experiences. "I do not tell all of the story. The experience is completed by the viewer, as they bring bits of their own stories to the encounter." Her work is infused with gestures, marks and often words. She employs graphite, markers and paint to work that is usually finished in epoxy resin.
Andres has studied with a variety of accomplished painters such as Katherine Chang-Liu, Heather Wilcoxin, Carl Heyward, Skip Lawrence, Sandy Ostrau, Craig Stephens and Salvatore Victor. She exhibits in galleries in the Western United States, though her work appears in private and corporate collections throughout the U.S. and abroad.
Studio visits are available by appointment.
Please visit Finding My Artwork, Exhibits or contact the artist to view or purchase available artwork
For availability of a specific piece or commission, please contact the artist or call 916.213.9747