A shot from "Where the Journey Takes Us" at the wonderful Gualala Art Center

The Heartland Collection as seen in installation settings
River Bluff Collection as seen in installation settings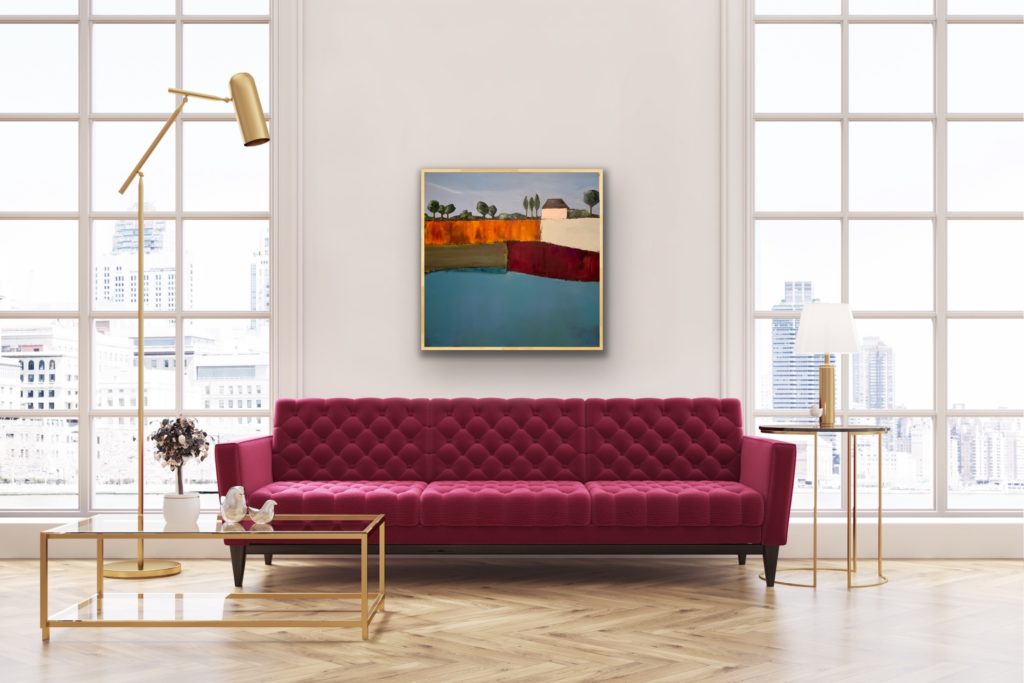 A large piece adds interest to this room and makes a statement.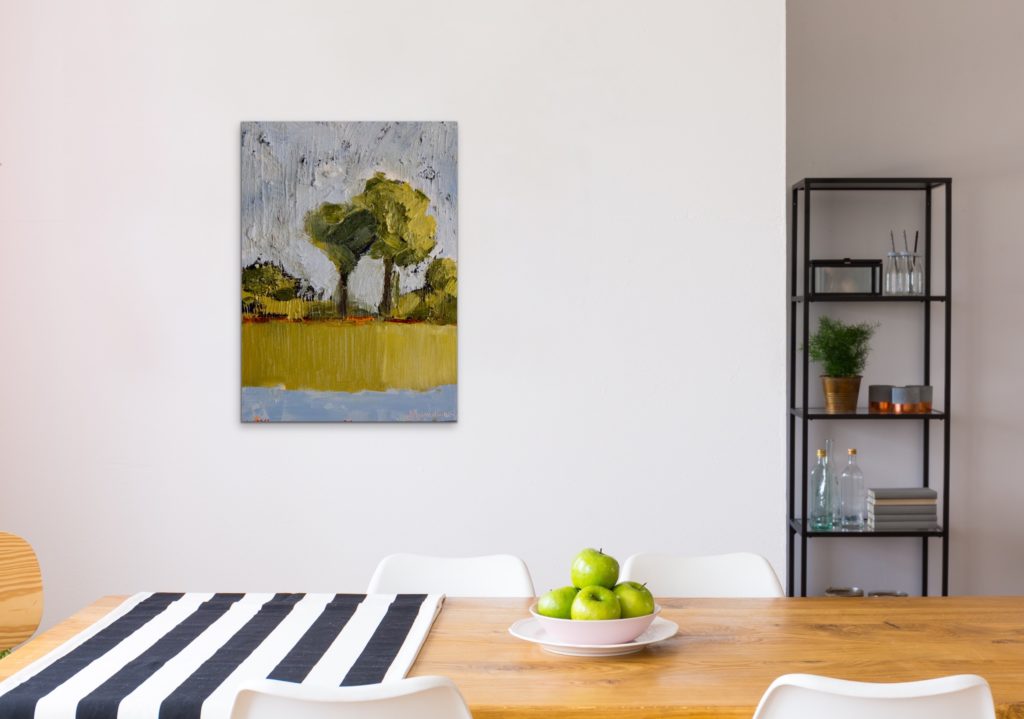 These midsized pieces work well in many areas of the home.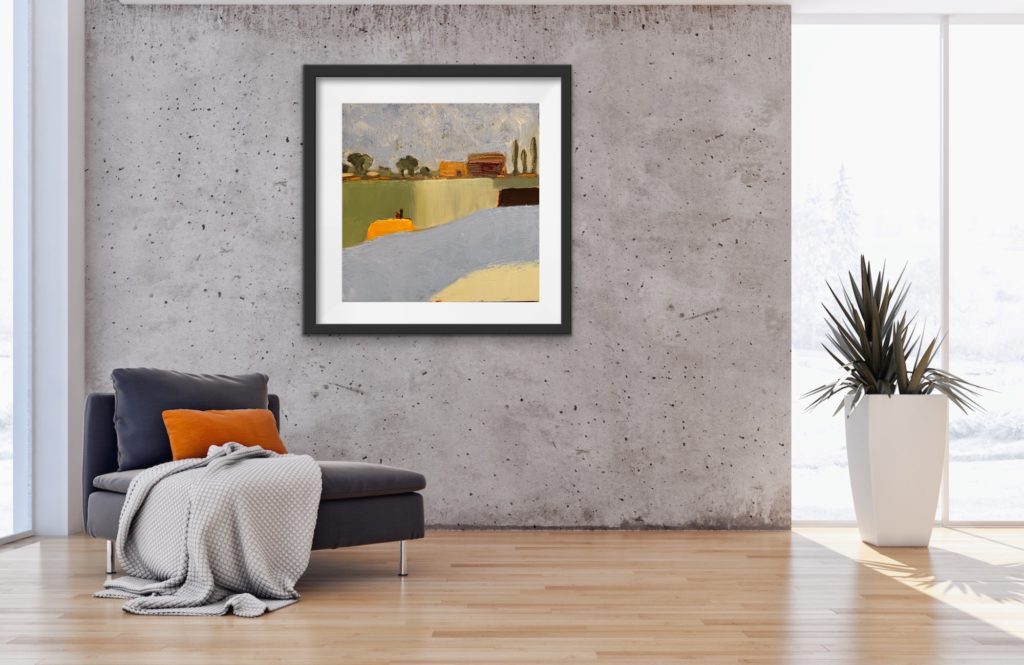 Large pieces can enhance living spaces and create a focal point.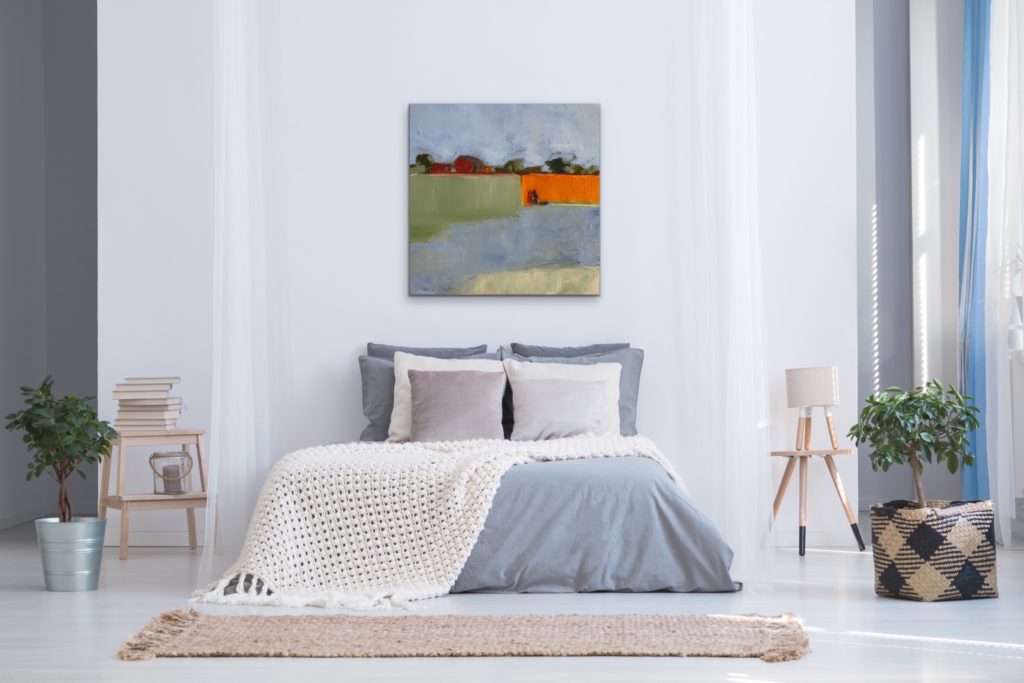 They can lend a tranquil air to bedrooms.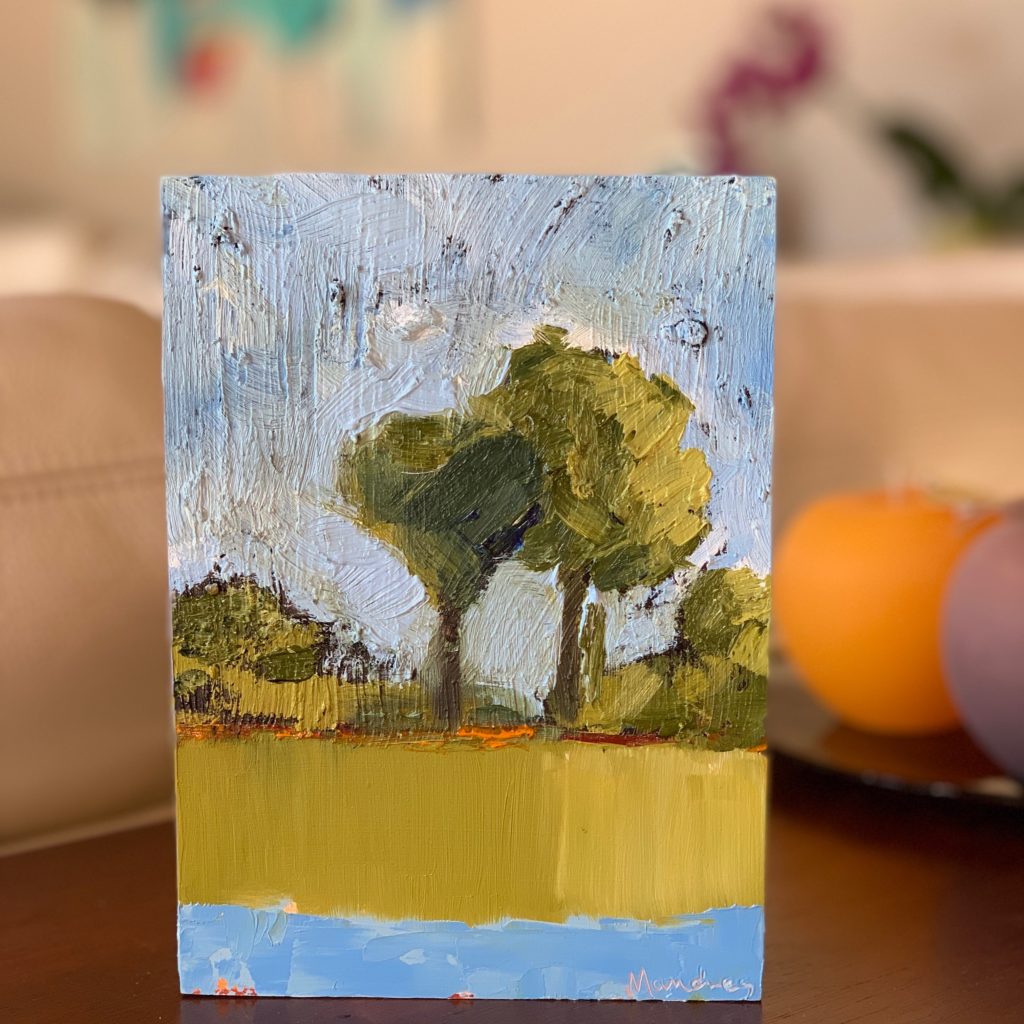 And smaller pieces can be used as an accent. You don't have to hang high profile canvases. Place them on tables or in a bookcase!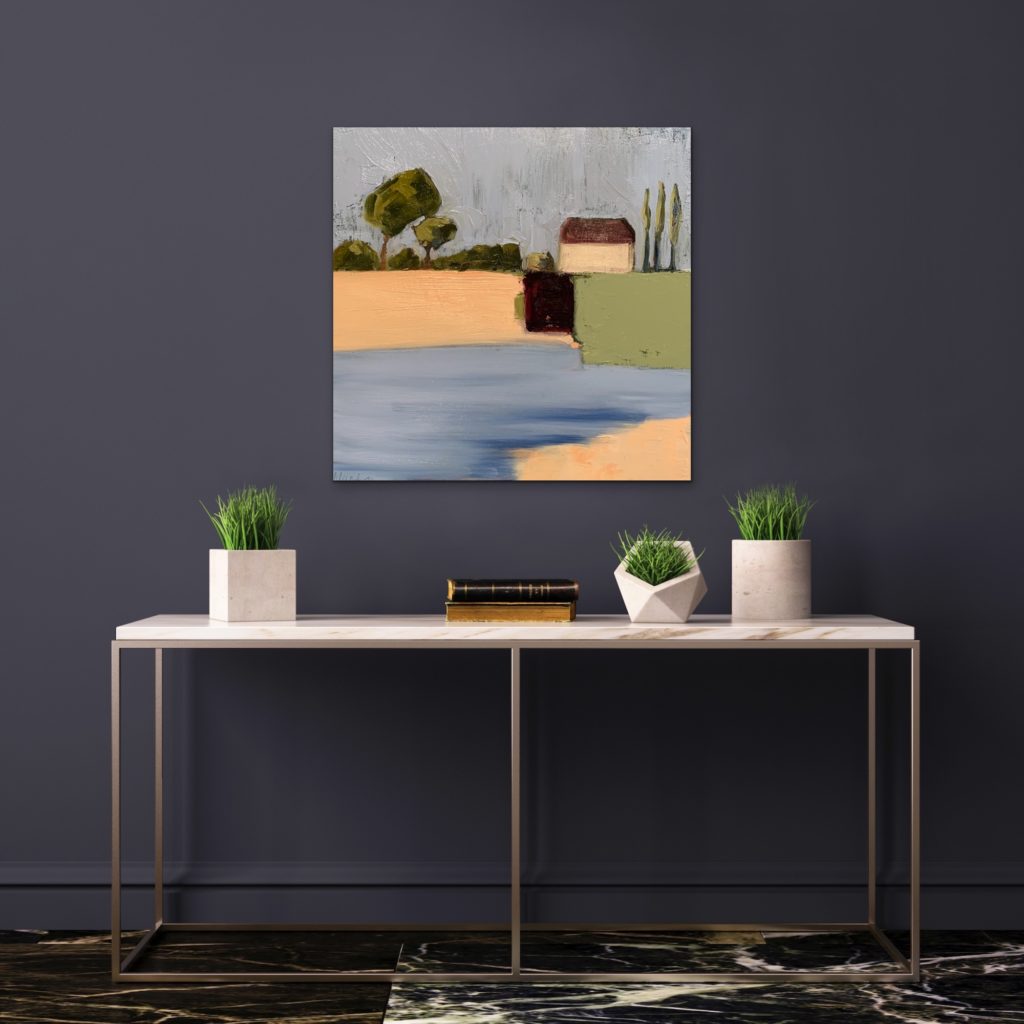 I'm happy to help with placement, design and am open to doing a commission that is "just right" for your special place. Contact me if you want help. Sign up for my newsletter at the bottom of the page if you'd like to receive my monthly tips!
May- June 2018 2-person exhibit, Poetic Perceptions, at ARTHOUSE Gallery in Sacramento with Joesph Bellacera. Art with a poetic sensibility and WORDS!
This installation is titled "Haiku Totems." Each wood panel consists of several small works and original haiku, written by the artist. Many pieces include several continuous haikus (cascading) – all based on our interrelationships to one another, our place in community and the Universe as a whole. This mixed media work is finished with resin. Total area to install 8 totems – approximately 112″ x 60″. Totems were exhibited in their entirety at UUSS in September of 2016.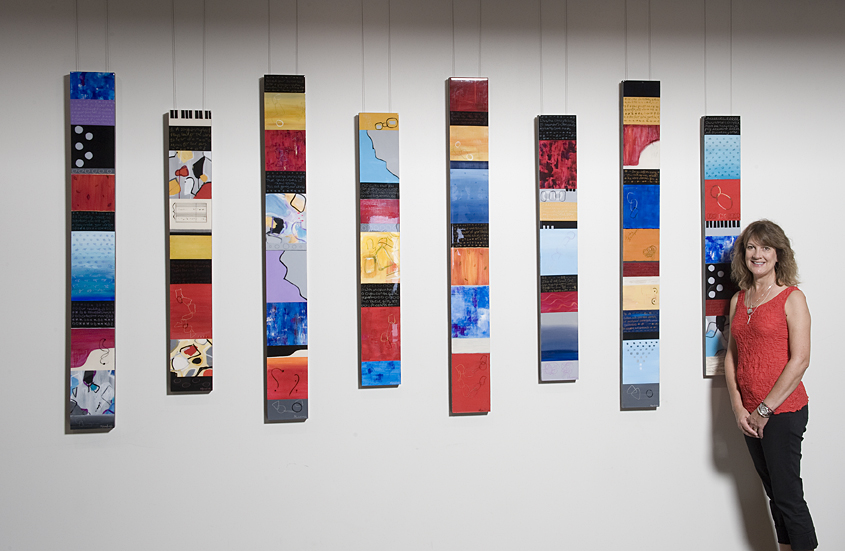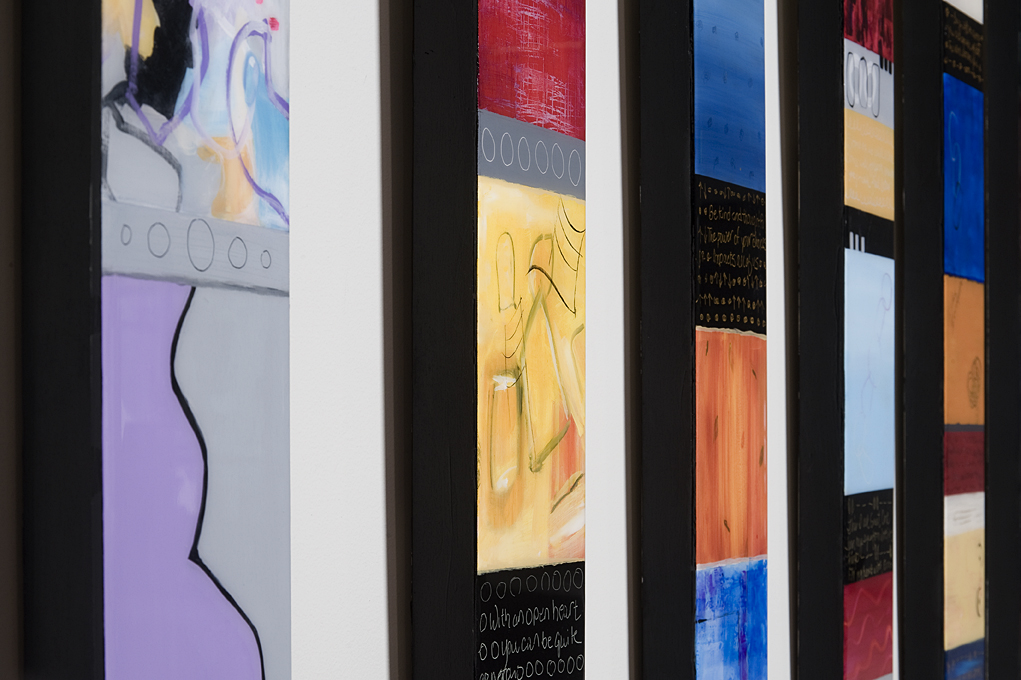 Detail of totems.
At the Marin Museum of Contemporary Art's Fall National Juried Exhibit – discussing a totem with a viewer. November 2016.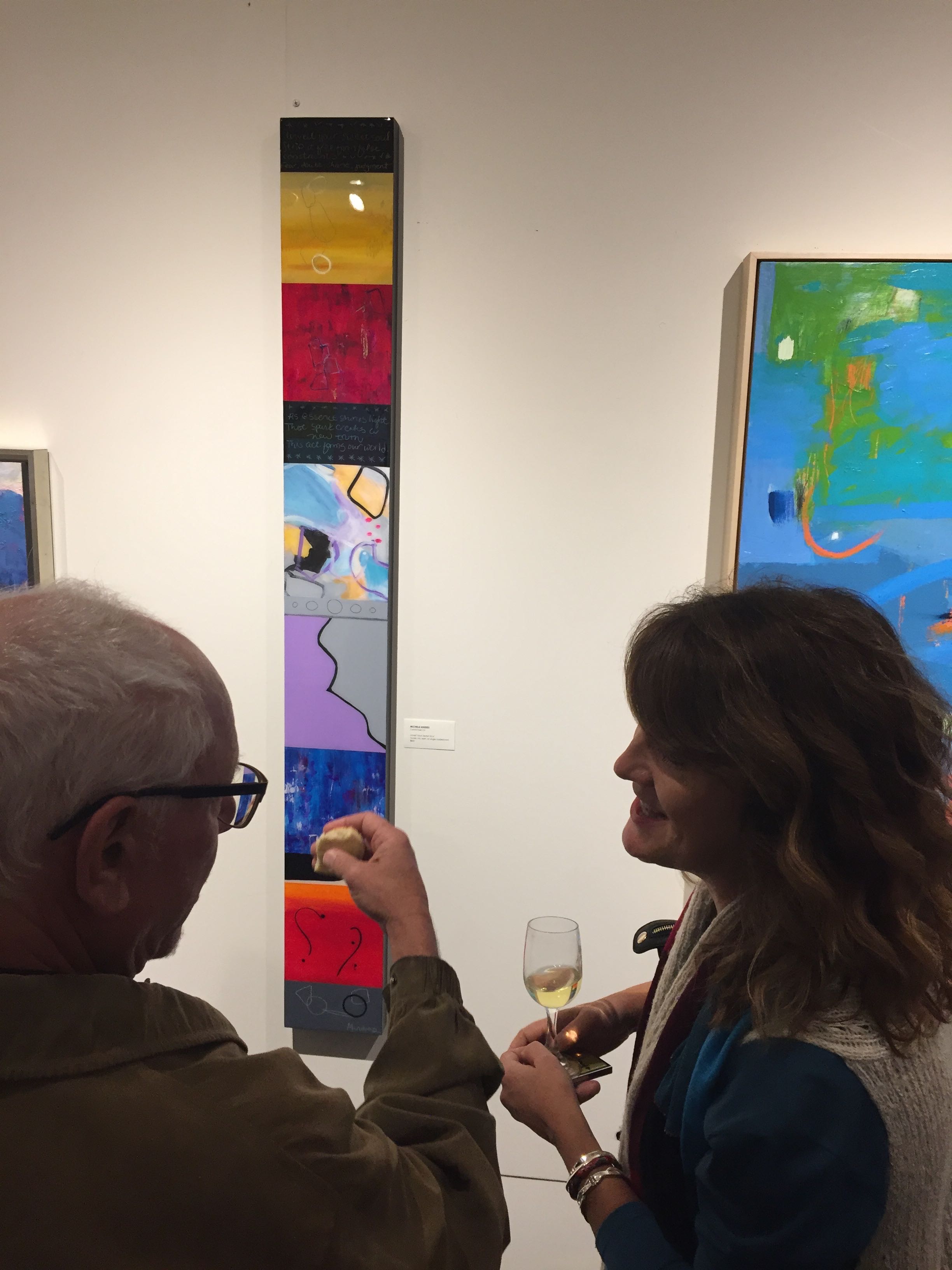 Installation of "See It With Words" a two person show with artist Judy Jacobs. Michelle Andres' pieces are diptychs with haiku and finished in resin. This exhibit took place in June of 2016.