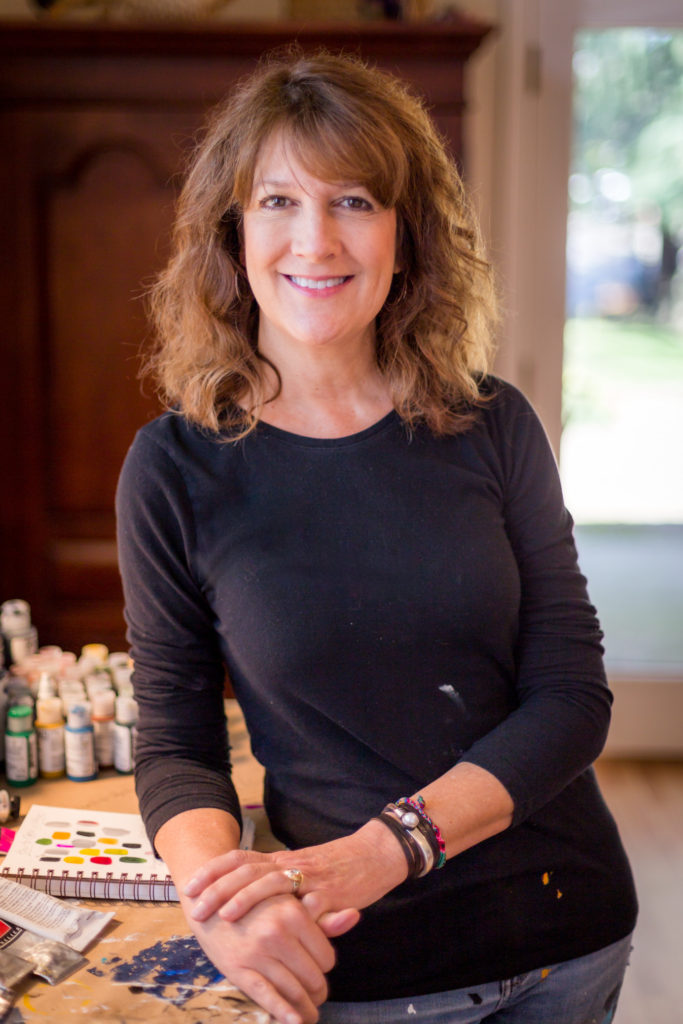 Artist Statement
For me, the natural world resets the rhythm in my soul. I'm inspired by the land, the light, the quietude. Throughout our days, we find and cherish moments when we just breathe. I strive to create paintings to give us those moments.
My current work explores our intimate relationship with the natural elements of our rivers, rural expanses, solitary buildings and parklands. Working through layers of gooey oil paint, attentive to line, light, texture and colour, I explore my world…our world. The landscape is observed and recorded in a flattened fashion. Several layers of paint chronicle the history of the picture, with little attempt to hide the path. Pieces of paint tell little stories, like the account of the land. Working towards 'simplification with interest' is the goal. Details are scrubbed from the work and I present a final, redacted visual composition. This creates space for individual interpretation. There's no reason to tell the entire story as I urge viewers to remember their own.
Perfection is not a part of the equation. I avoid and distrust perfection. In reality you don't find perfect trees or people – their imperfections make them real and interesting, so I embrace that narrative. It's through this process I hope to give observers a quiet, thoughtful respite from our busy, often noisy world – seeing something nourishing they're familiar with, but didn't realize they were missing.
Artist Bio
Michelle Andres is a contemporary American oil painter, writer and poet who draws from nature to celebrate joy and hopefulness in our often challenging world. She has worked in abstraction and poetry and currently focuses on landscapes and items of extreme curiosity.
A corporate refugee, Andres has spent a lifetime being driven by her creative nature. A natural artist and writer, her parents encouraged her to pursue a "sensible education" and she found herself working in the shark-tanks of corporate America. Her focus was workplace behaviour and organizational change initiatives. Her full-time art career began, in earnest, in 2012 and has included painting, collage and mosaic. Early work teased apart the fabric of humanity, including our common flaws, and she found the work a heavy burden.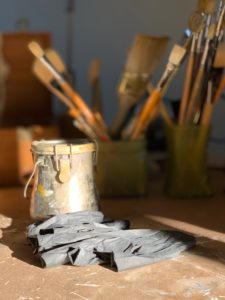 In 2019 Andres sought a more positive approach. Inspired by the work of Nicholas de Stael, Raimonds Staprans, Stuart Shils and others, she began paying homage to her surroundings in oil landscapes. Having identified a deep human need to celebrate lightness, simplicity and joy, her boyant landscapes are designed to lift the spirits.
Andres has studied with painters such as Katherine Chang-Liu, Heather Wilcoxin, Carl Heyward, Skip Lawrence, Sandy Ostrau, Gage Opdenbrouw, Craig Stephens and draftsman Salvatore Victor. She exhibits in galleries in the Western United States, and her work appears in private and corporate collections throughout the U.S. and abroad.