Living with the Muse makes for an interesting life. I'm grateful mine is never far away. I'm grateful she forgives me for my occasional awkwardness, thoughtlessness, overlooking the obvious and the rare creative slump. To show my appreciation for her undying support, I clean the studio when we embark upon a new idea together. Recently, my studio table looked like this….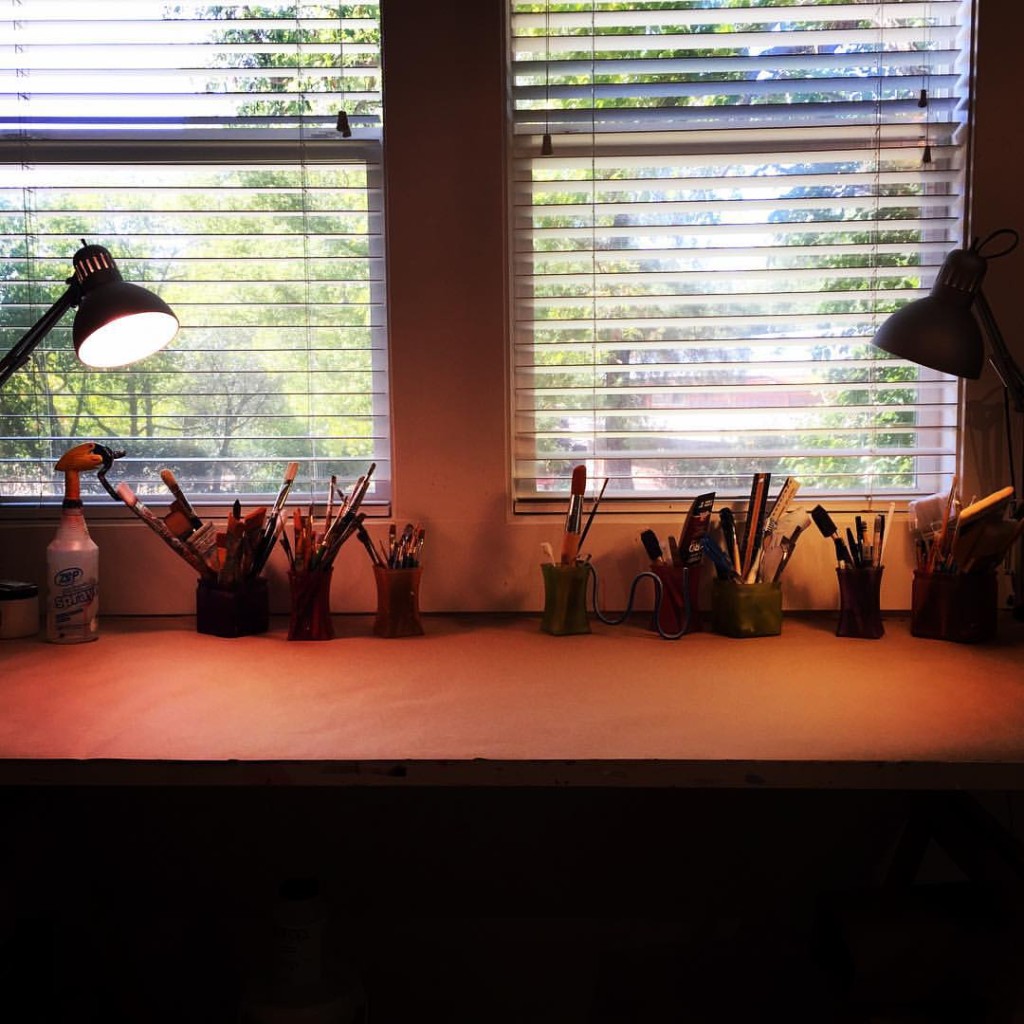 This clears my mind and makes my Muse happy. I'm pretty sure she wouldn't want to hang with me in a chaotic space. In a clear space, I can hear her voice and I create some room to get to work.
Then, we begin to dance. And, of course, I step on her feet and the record skips and we slip on the water on the floor a bit….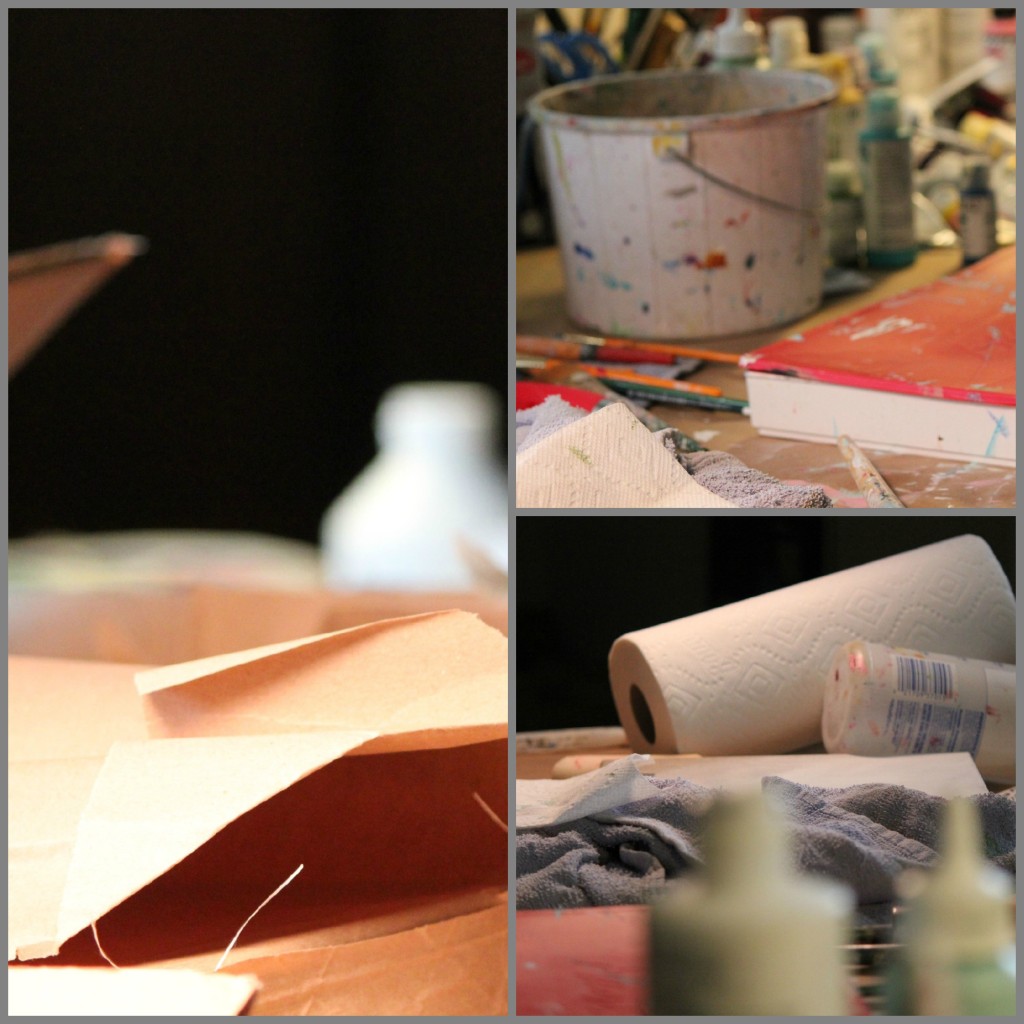 But, it's all good, because we're dancing – you know?
So, I've been in the studio dancing and painting and thinking and creating. Soon, I'll have something new to show you. The series is titled "Love Songs" and they began as studies on paper which are aptly called "Love Notes." Here's a peek at part of one of them – with a quote from one of my favourite painters, Pablo Picasso…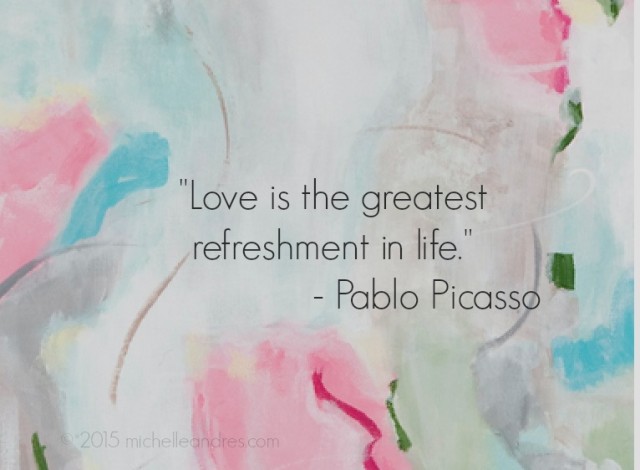 So, look for some "Love Songs" debuting in November. They'll be accompanied by "Love Notes," of course! And remember, dancing can be messy, but it's always beautiful, and freeing and best done to a nice Love Song!
Dance with Abandon!