I've begun a new series of paintings. These are a departure for me in that I'm calling on fun to be my muse and taking a break from the seriousness of the world. For a while, the world was feeling extraordinarily heavy to me. It seemed I couldn't trust so many things I read or heard. I realized, if I continued on the path, no good could come from it. So, after a refreshing break in Bend, Oregon, I realized there was something I could trust. MYSELF! And, that meant I should trust my magic, too. Bend was peaceful, gorgeous and offered an opportunity to shift my outlook and, in some ways, my art!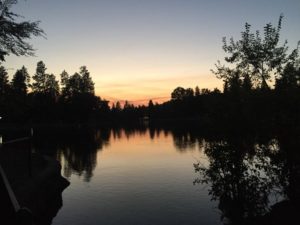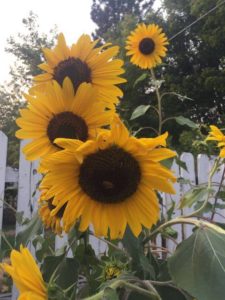 I've reclaimed some canvases to produce the new work. The series is titled, "New Again." The canvases are new again, my outlook is new again, and I hope you'll find the work fresh and fun. I'm still utilizing words, and also including some "rather figurative" elements. Sometimes, I like to keep things to myself. For instance, when I met my husband, it was such a magical thrill, I didn't tell anyone about him. Sort of the same with "New Again." But, for you…here's a peek….

I'm sorry to be such a tease, truly (well mostly), I am. I'll be showing some of this work in my R. Street studio, Saturday, October 14 from 6:00 – 9:00. Come have a look and spend some time perusing the art. Trusting magic takes a leap of faith. I hope you feel the magic, too.
Make Your Own Magic!
Check out my new book "ART – And Other Elements for A Well Lived Life" here.
Find the R. Street Studio at ARTHOUSE – 1021 R. Street, Studio #1, Sacramento, CA
Follow my work on Instagram, Facebook and Pinterest